Dinner Menu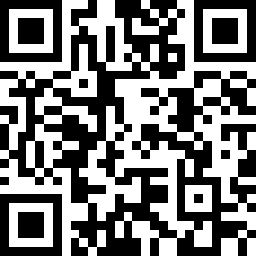 Dinner Take Out Available from 11:00 am - 5:30 pm Daily
Use the QR Code Above or Link Below to View Our Take Out Menu & Place an Order for Pick Up.
Mauka Special MKT

Makai Special MKT
HAPA POKE* 19

Maui Onion, Avocado, Ogo, Inamona

SOUP, CHEF'S DAILY SPECIAL 15

OYSTERS ON THE HALF SHELL* 20 / 4pc

Champagne Black Pepper Mignonette, Vegetable Crudité

KALUA PIG QUESADILLA 14

House-Made Kim Chee, Mango Chili Sauce

ORGANIC TARO HUMMUS 12

Local Cucumber, Cherry Tomatoes, Radish, Olives, Purple Potato Chips

GARLIC ROASTED WILD SHRIMP 20

Moroccan Spices, Lemon, Hau'ula Tomatoes, Olive Oil & House-Made Country Bread

STEAMED CLAMS & CIABATTA 24

Parsley, Butter, White Wine, Garlic

SZECHUAN GREEN BEANS 11

Spicy Szechuan Sauce, Toasted Mac Nuts

TAKO & COUNTRY BREAD 24

Octopus "Á La Escargot", Cognac Parsley Garlic Butter

BAG 'O BISCUITS 5

House-made Buttermilk Biscuits, Just Like Grandma's!
DIRT GROWN SALADS
ALL EARTH GROWN FOR THE TRUE HAWAI`I TERROIR. NO AQUAPONICS.
CAESAR, PETER'S ORIGINAL 16

Hirabara Farm Baby Romaine, Fried Green Tomato "Croutons"

ROASTED BEET & FENNEL 15

Frisée, Hawaii Island Goat Dairy Chèvre, Orange, Mint, Cilantro, Orange Ginger Vinaigrette

MEDITERRANEAN SALAD 17

Feta Cheese, Hau'ula Tomatoes, Ho Farms Cucumbers, Kalamata Olives, Calabrian Chilis, Garbanzo Beans, Lemon-Garlic Vinaigrette, Country Bread

AVOCADO & CUCUMBER SALAD 17

Tomato, Maui Onion, Jalapeno, Cilantro, Chili-Lime Vinaigrette
ORGANIC TARO ENCHILADAS 29

Spicy Enchilada Sauce, Local Green Beans, Pico De Gallo, Aged Cheddar

CAST IRON ORGANIC CHICKEN 52

From Maryʻs Farm, Parmesan Crispy Yukon Gold Potatoes, Small Kine Farm Mushrooms, Natural Jus

STEAK FRITES 39

Prime Sirloin, Rosemary Sea Salt Fries, Herb Compound Butter

LOBSTER "POT PIE" (limited availability) 69

Scallops, Small Kine Farms Mushrooms, Vermouth, Puff Pastry Crust

MACADAMIA NUT CRUSTED FRESH FISH 41

Mushroom Sake Reduction, Jasmine Rice, Daily Farm Vegetable

WAGYU UMAMI BURGER 24

6oz Snake River Farms Beef, Herb & Garlic Sautéed Small Kine Farms Mushrooms, Gruyere, Arugula, Truffle Aioli, Housemade Kaiser Bun

ADD NUESKE'S APPLEWOOD SMOKED BACON TO YOUR BURGER 4
FARM TO HIGH RISE KIM CHEE 5

GARLIC JASMINE RICE 5

VEGETABLE OF THE DAY 7

PARMESAN TRUFFLE FRIES 8

Garlic, Parsley
WAIALUA CHOCOLATE PURSE 14

Salted Caramel & Housemade Vanilla Ice Cream

BREAD PUDDING 12

Maui Gold Pineapple, Macadamia Nuts, Housemade Salted Caramel, Housemade Vanilla Ice Cream

LILIKOI POSSET 12

Homemade Macadamia Nut Cookie, Fresh Strawberries and Cream

HOMEMADE ICE CREAM 7

Vanilla, Coffee, Chocolate or Seasonal Sorbet with Homemade Waffle Cone
Certified Organic products used whenever possible ~ *Consuming raw or undercooked foods may increase your risk of foodborne illness. A 4% surcharge on food goes entirely to our hardworking culinarians. For parties of 6, a suggested gratuity of 20% will be added for your convenience.
Reservations
Call (808) 215-0022